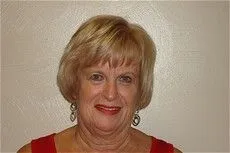 I was under a lot of stress and had chronic pain in my neck and shoulders. In addition to that,I had pain in my lower back that went into my hip. The cause of my pain and chiropractic adjustments was explained in detail. After several treatments, the ball of stress in my neck and shoulders is gone and I finally have relief in my back and hip. I recommmend Dr. Jamie Delfine for her sincere concern and because she's a wonderful healer. Janet M.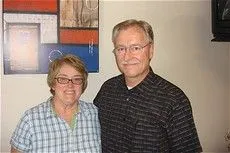 I came to Dr. Ryan with shoulder pain and stiffness as a result of a car accident that happened 14 months earlier. After trying many other doctors, I found the treatment received by Dr.Ryan to bring the greatest relief from the shoulder pain. I am happy with the services given and would recommend this practice highly to those who are looking for a quality doctor. Dean W. M.
After having shoulder surgery and going through physical therapy for 4 months my range of motion and flexibility were still not normal. Another surgery was a possibility. Dr. Jamie said she could help me through an aggressive approach of therapy, massage, and exercise. Within a month I have gained back a great deal of movement. With continued treatment, I look foward to complete recovery. I am pleased with Dr. Jamie's professionalism, attention to detail and compassion. This is a caring quality practice I would recommend. Susan K. M.
In year 2007, I had a long period of dizziness that made it hard for me to function. I went through many tests and lab work, included blood work, MRI, MRA, CT not only once but twice in some cases and carotid artery screening, heart monitor for one month and echo of heart. I also visited an ear specialist and a cariologist. Nothing was found from the above mentioned tests and blood work. My primary doctor prescribed a neck x-ray. A cervical bone was pressing on the nerve and blood vessel. She recommended me to Delfine & Hiles Chiropractic Center. After my first visit, I felt I was on the road to recovery. Thanks to Dr. Jamie for her kindness, care and concern she provided me. I now feel normal and I know if I have a problem with my neck, I can go back for adjustments.
Elsie C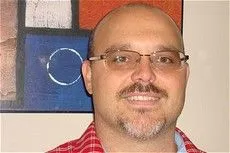 After my back surgery, I attended a full bout physical therapy requested by my surgeon. Intense pain, limited movements, and incorrect posture remained. I sincerely felt that I was as good as I could get, and it was frightening. After a suggestion from a friend, I came to Delfine and Hiles Chiropractic Center.
At the center, an extensive assessment was completed, and a great deal of time was offered to explain the barriers and solutions to my condition and overall wellness. I put my trust in Dr. Delfine and Dr. Hiles. Their skills and knowledge were put to the test. Focus was placed on proper alignment, balance, flexibility, and health to name a few. Through the treatment I received, they helped me overcome the painful condition that was holding me back for so long. To my surprise, they even offer many alternatives of simple lifestyle changes to stay healthy.
At the chiropractic center, they took the time to learn about me, my condition, and barriers I had been up against that did not allow for proper healing. While offering fantastic treatment, they taught me the skills and information to get well and stay well.
Dr. Delfine and Dr. Hiles were there for me when I was tired, hopeless, and in a great deal of pain. Those days are now gone, and I have Dr. Delfine and Dr. Hiles to thank.
Thank you. Jim F.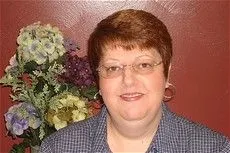 I came to Delfine and Hiles Chiropractic Center for upper and lower back pain and headaches. I had been diagnosed with a bulging disc, degenerative disc disease, spinal stenosis and arthritis. I have been suffering for 6 years for my lower back. My upper back was about 4-5 days. My primary care physician sent me to a back specialist. I did therapy twice. I had to take 800 mg Motrin, 500mg naproxen and 50 mg diclofenac- but I had to stop those medications. I occasionally use flexural and ultracet.
Everyone was very nice to me at Delfine and Hiles Chiropractic Center. I called and got and appointment. I did not have to wait for weeks (to a patient in pain that matters). Everyone was very professional- but not condescending. Dr. Delfine talked to me and took the time to explain things. She never made me uncomfortable. She did not promise to cure my back, but she said she felt that she could help me and she did. Dr. Delfine made me feel like she was just as happy as I was with my outcome. That is important to me - A doctor who cares about their patients.
I can not believe how much better I am and I tell everyone that will listen.
-Pam D